"Move it " is a multifunctional wooden pavilion whereas you can move it easily and change its function as you want due to its lightweight. The video below will give an explanation about the concept of Move it.
Illustrations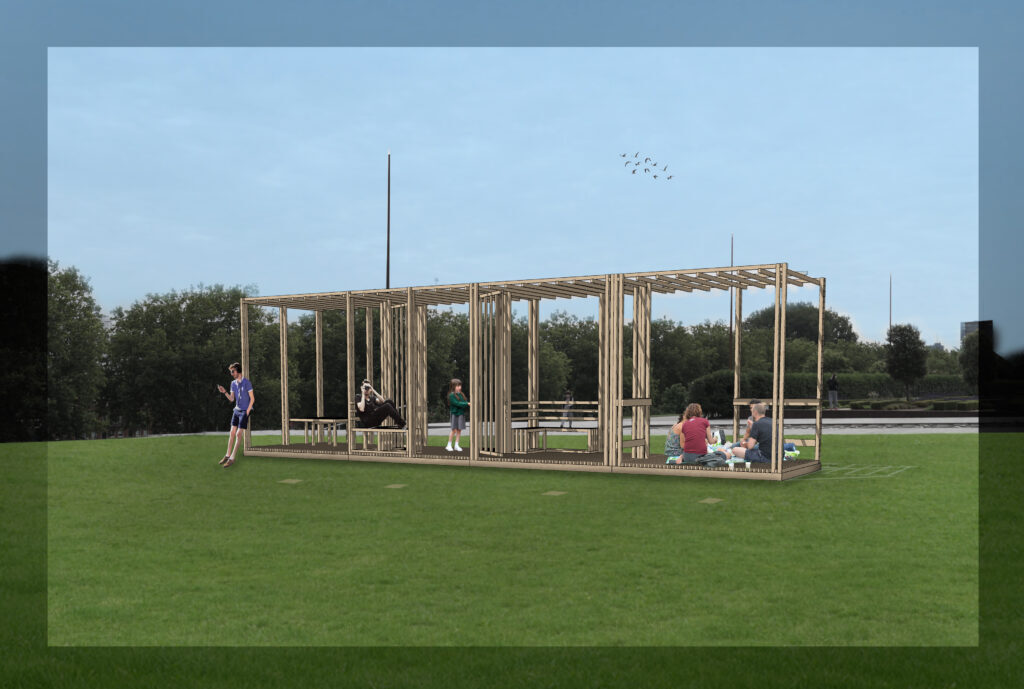 The design of the pavilion is open to the surrounding so you can enjoy your activity. Also, the arrangement of the columns helps to define the domain of each part (unit) of the design.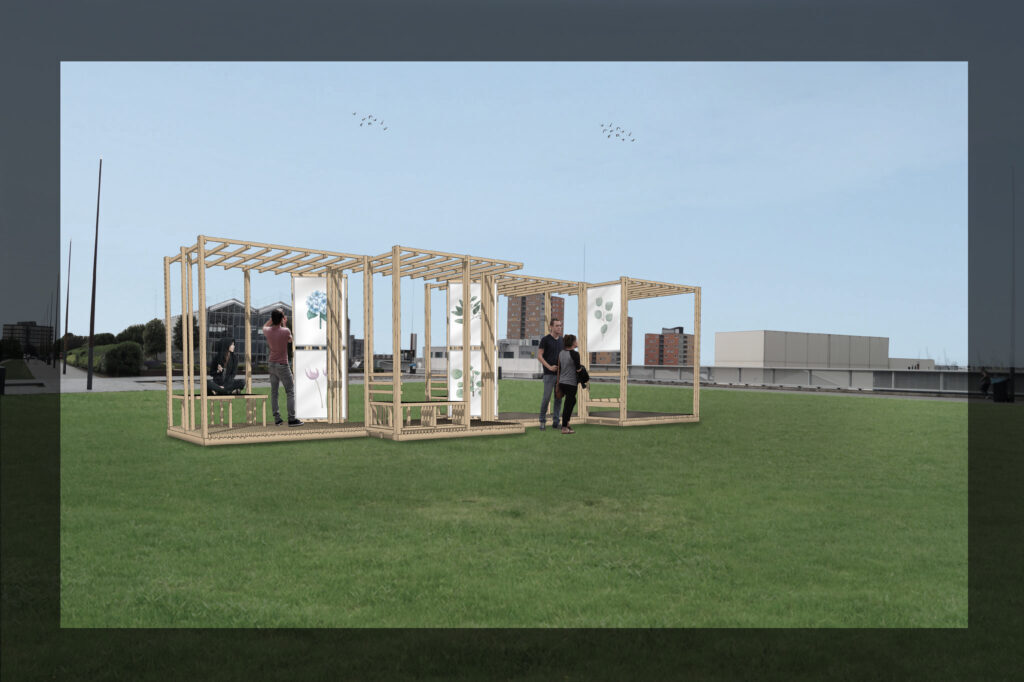 Changing the function doesn't hinder the activities within the pavilion. It helps to make the pavilion more active.

The plan shows the movement within the pavilion, which becomes more enjoyable because of the 'rotating doors'.

By moving the two units, the domain of the pavilion becomes larger and – as a result – more users.

The two sections show the main dimensions of the pavilion, and how it is divided equally into four parts (units).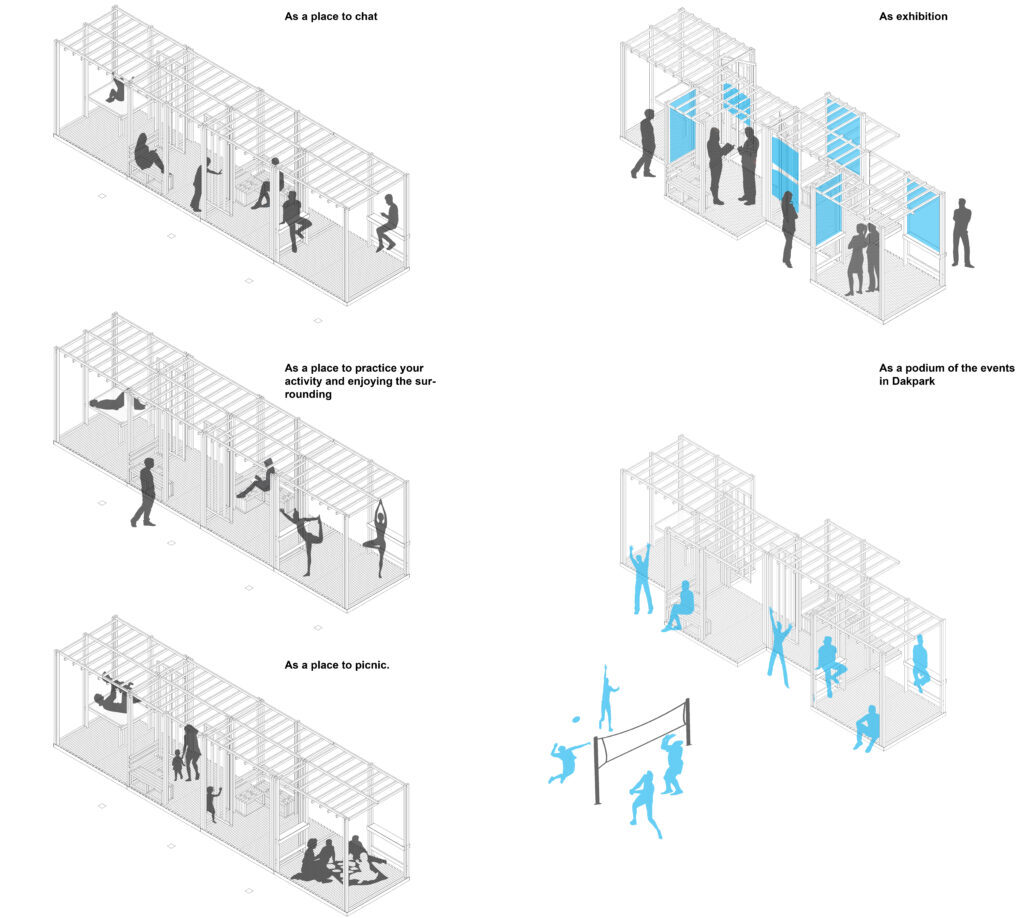 Move it and change the function as you want!