Let's make it unique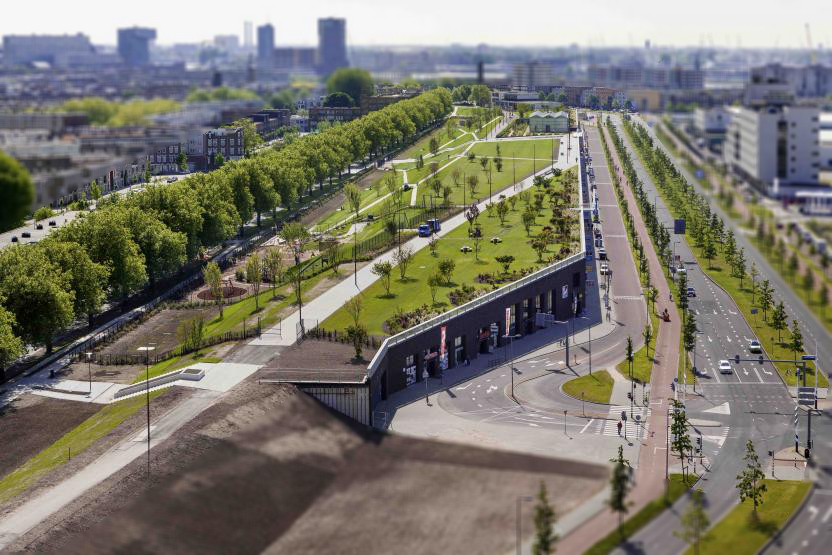 Dakpark exists on the roof of a shop which makes it a unique park where all unique activities can take a place. The location of Dakpark is utterly important because of its existence on a net of axial thoroughfares. These roads lead either to the center of the neighborhood (such as Schippersstraat) or outside it (such as Hudsonstraat), and that makes this park one of the favorite destinations of its visitors, whether from inside the neighborhood of TuBo or from outside it.
The research that has been conducted by BoTu resilience 2028 shows that the visitors of Dakpark are from different groups such as adults, children, etc. And the major purpose of their visit to the park is either to sport or to hang out, and enjoy the weather. However, the park does not accommodate enough urban furniture that complies with the needs of the visitors.
Identifying the missing elements:
– Lack of enough sitting furniture;
– Absence of any protection regarding the weather (either in summer or in winter);
– Loss of any urban furniture for sport (especially for adults);
– Lack of interaction between the visitors.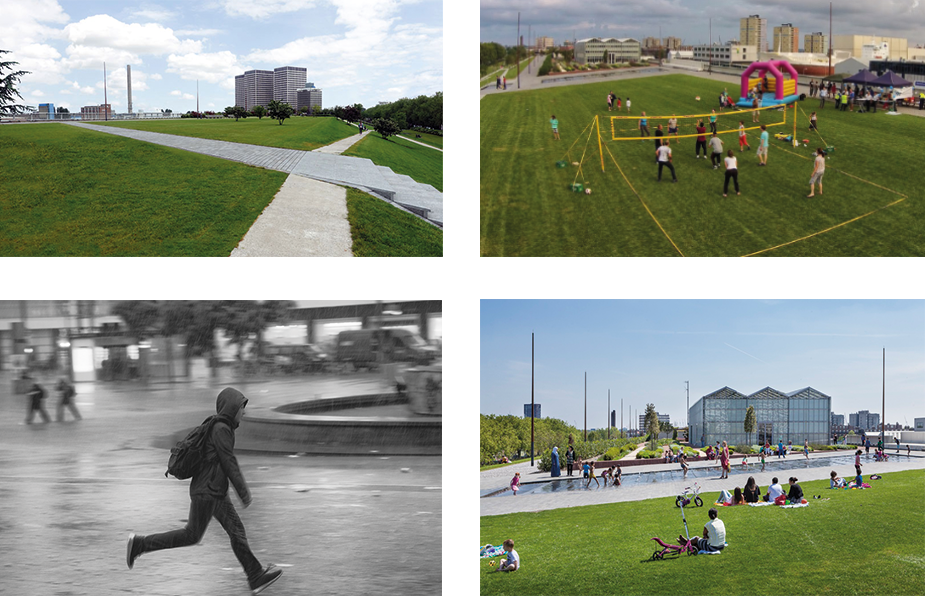 Requirements:
– Providing soft urban sitting area;
– Add sport furniture (for adults) in a manner that complies their needs;
– Provide a compact space for children to play;
– Come up with a climbing wall.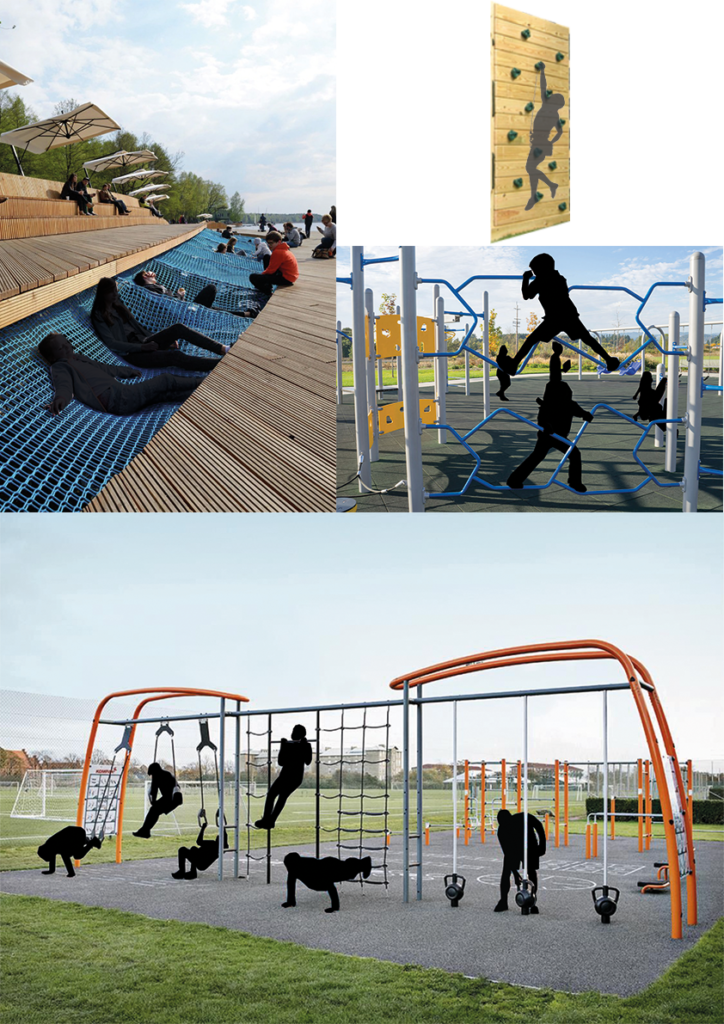 The design of Let's make it unique is to provide a space to the visitors to interact through variety of options (sporting, relaxing, sitting, etc) and to represent the identity of the park.