Selected Location | Bospolderplein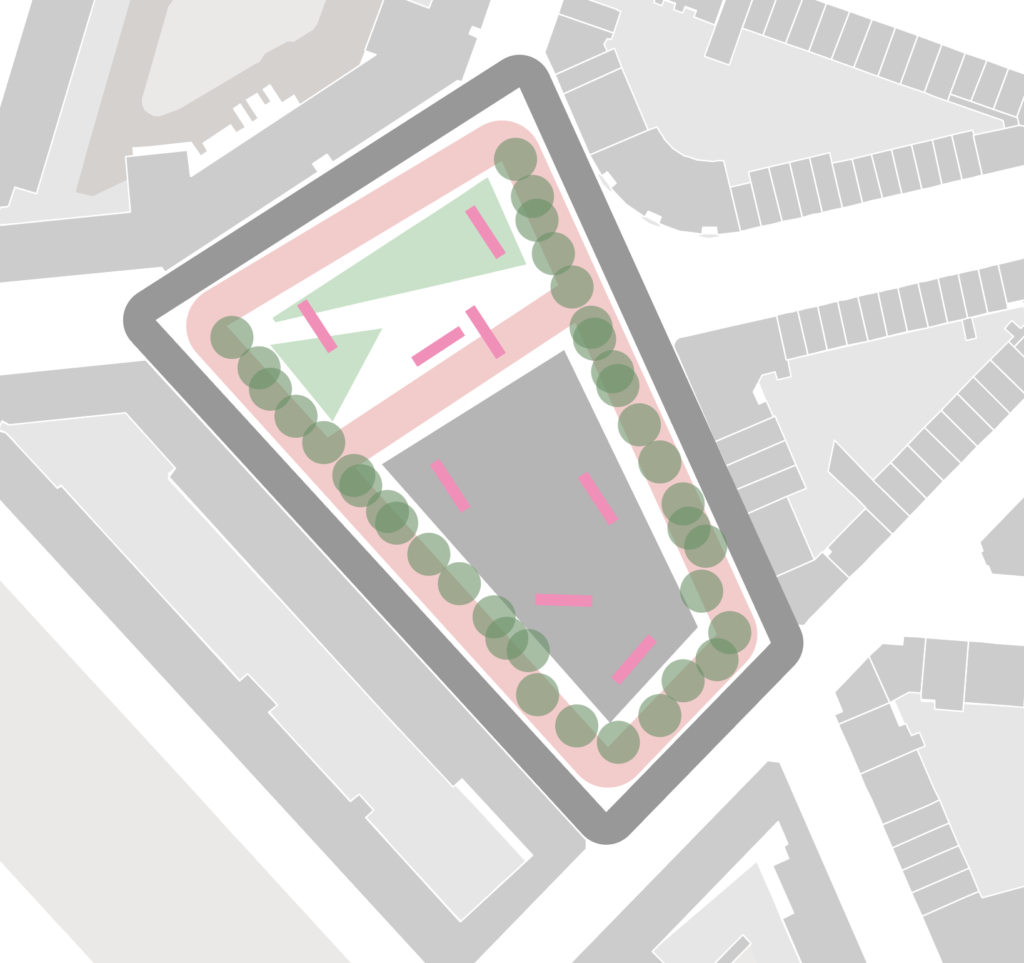 To get a feeling for the square, I inserted the maximum dimension of the pavilion as the pink blocks (so in the end there will only be one). So as you can see, the pavilion could easily 'disappear' into the big size and emptiness of the space.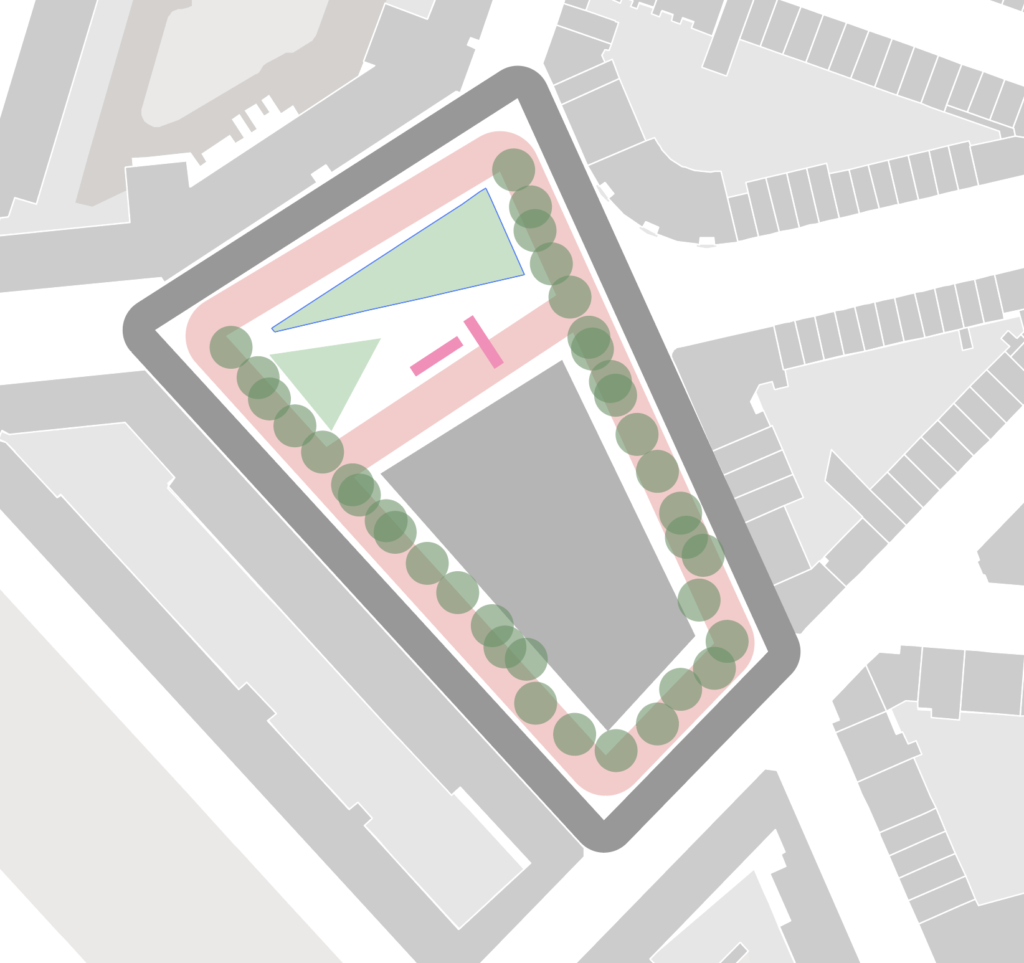 The square already has an uplifted platform, so one possibility for the 'public stage' will to make use of that platform and highlight it. The pavilion could interact with the stairs perhaps.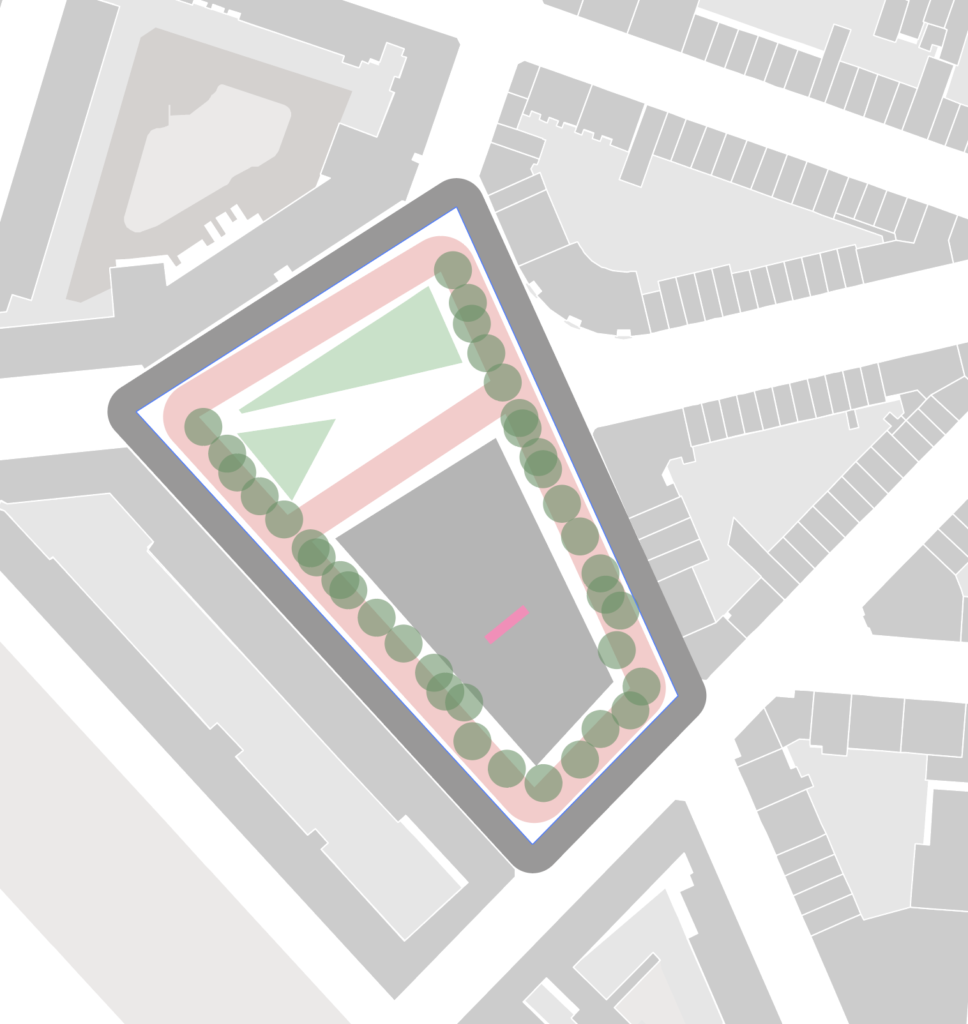 The big open space between the sports courts, could also offer a more central location for the pavilion.
Starting points for the pavilion:
should either way be accessible from all sides and not close off one part of the square (connecting different parts of the square)
should function during different times of the day (also when 'the stage' is not in use, as furniture for example)
People should not feel too exposed
Houses different cultural activities
Should be flexible in use (and program)
Easy to move