The Visserijplein is centrally location in Bospolder-Tussendijken. People meet each other at the market twice a week, both active and passive encounters. At these days the square is very lively. On other days the square is almost empty. The organizations wmo radar and the library are located on the square. Wmo radar has active encounters, mostly of men with a migration background. The library attracts mostly children and women and they don't go to the canteen of wmo radar, even though the library is connected to wmo radar. People sitting and standing around the edges, due to limited seating spots on the square.
The Resilient BoTu 2028 report shows that a square can be a central meeting space for both young and old people. The Visserijplein now is completely made out of stone, so it is too hot in summer: 'vergroening' needed.
Starting points
Connecting the diverse residents of BoTu
Creating a stage for the residents of BoTu
Providing a central meeting spot in the neighborhood
Creating a stronger neighborhood identity
Connecting people with different talents
Creating a hangout meeting spot at the market
Creating a dialogue through activities
'Vergroening'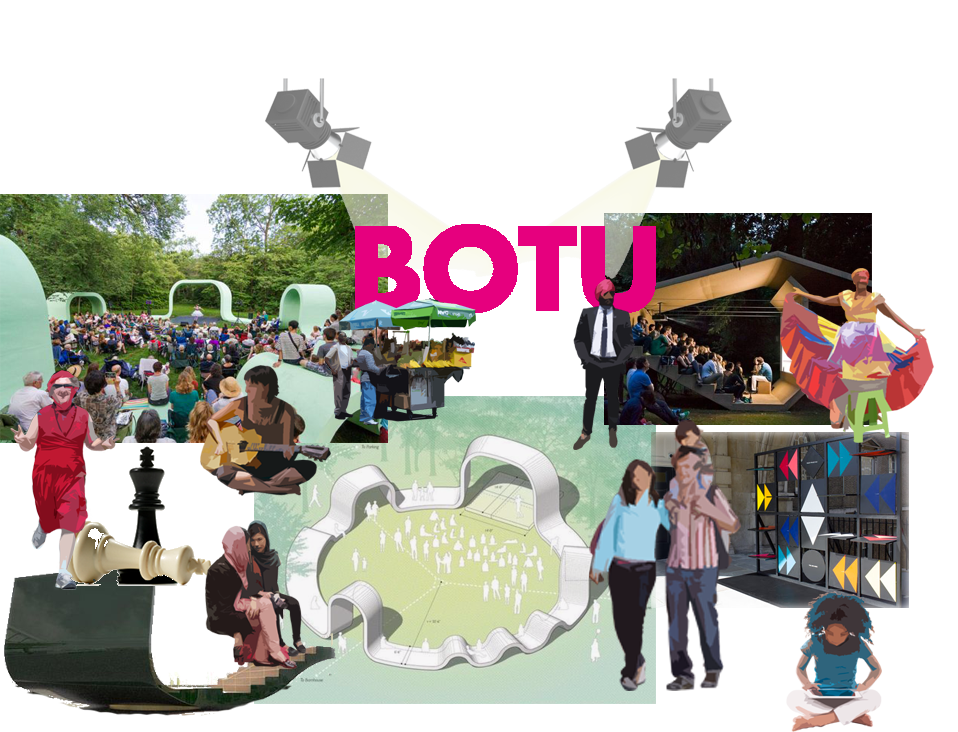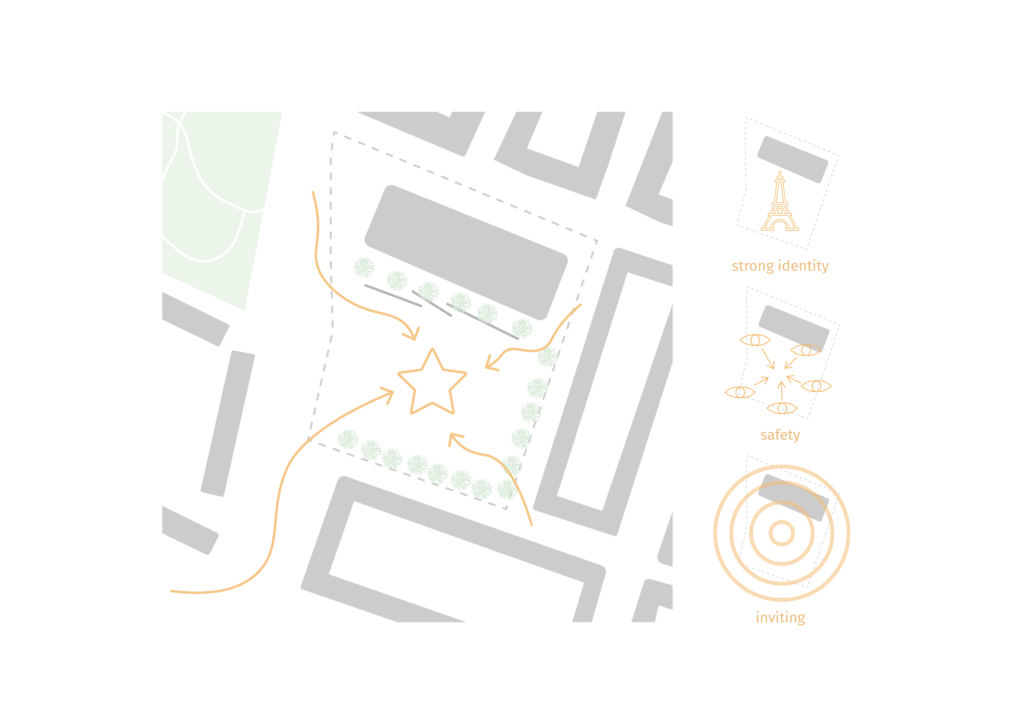 Design requirements
Stage
Seating elements
Playful aspects (like moving art or a game)
1.5 meter society
Addressing the different cultures
Greenery
Instagram worthy
The 'BoTu stage' on the Visserij plein connects the residents of BoTu through enterainment. It brings live to the square, on the days that there is no market. When there is a market taking place, the pavilion will be a recognizable meeting spot to hang out and interact with others.